THE COMPANY
Offshore Rafting's mission is to provide highly personalized service, signature repairs, and meticulously crafted inflatable boat components, in an atmosphere designed to promote community and togetherness. We operate with a strong emphasis on fostering relationships with our customers, and in doing so, have unearthed a need for specialized services, such as transom fabrication, or wetsuit/drysuit repair. These offerings are now part of Offshore's repertoire. Owner, Zoey Zaleta, has heartily embraced the spirit of entrepreneurship; that's evident by Offshore Rafting's participation in community gatherings,  its sponsorship of boating-related events, its willingness to host seminars/classes in order to educate dinghy owners on maintenance and repair techniques, and its interest in collaborating with other small business owners to boost exposure.
THE CREW
OWNER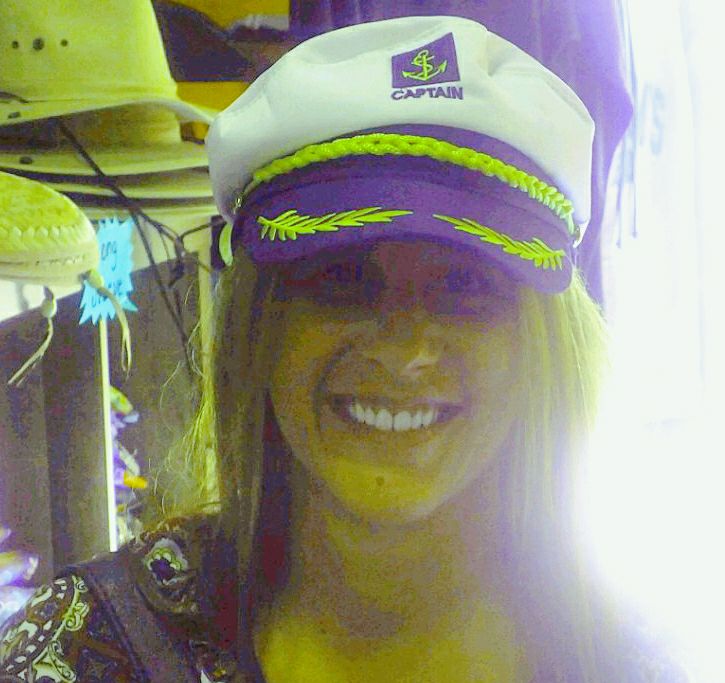 Zoey is a native of Pennsylvania. She and Mark attended high school together. A self-professed late bloomer, Zoey bounced around the country a bit before finding her home in North Carolina. She has a natural aptitude for the service/hospitality industry, and hasn't veered off that path since her first job in a pizza shop. She went on to manage a restaurant in Pennsylvania, work as both a server and a customer service representative in Florida, was employed as a paralegal and a whitewater rafting guide in Tennessee, and owned a bar while serving as a volunteer firefighter in North Carolina. While Mark acts as the methodical one in the business (tackling the math calculations and more intricate work), Zoey is the typical female multi-tasker. She is responsible for advertising, scheduling, bookkeeping, client relations, boat repairs, charters, and motor yacht deliveries. Not to
mix business with pleasure, but as a Deadhead, Zoey endeavors to foster the sense of community that Grateful Dead held so dear. By way of clarification, she states, "I save these contacts in my phone, the people we've met along the way. It pleases folks who call us, ages after we've performed repairs for them, to have me answer the phone, greeting them by name. I remember them all; it's what I do. We've treated our people with kindness and fairness, and they, in turn, have encouraged and promoted us. That's what it's all about."

REPAIR TECHNICIAN
For the first 39 years of his life, Mark resided in Pennsylvania.
Although he received a degree in Carpentry, he opted to join his family's home inspection business. During the 11 years he worked as a Certified Home Inspector, Mark realized his propensity for attention to detail. When the housing market crash necessitated the closing of the family business, Mark procured a position as a Fire Suppression Systems Inspector. Upon relocating to North Carolina, he stumbled upon an internship, of sorts, in the niche field of inflatable boat repair.  During his first season with Offshore Rafting, Mark never lost the compulsion to be detail-oriented. If anything, it was intensified. Offshore's customers rejoice over Mark's meticulousness, and they've benefitted greatly from it. Affectionately dubbed "Master of All Things Transom", Mark not only demonstrates precise workmanship in the difficult task of fabricating transoms; he parlays it into the less-demanding aspects of the business, as well. Mark never fails to go the extra mile with the complimentary "final wash" of repaired boats. Customers are often astounded at how much gunk and grime has been removed from their dinghies.